Menu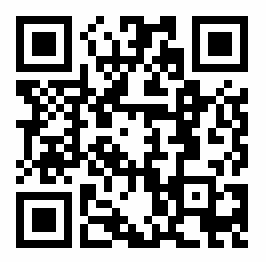 QR Code (CIR Lab Website)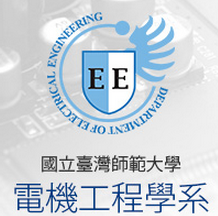 Research Achievements


Vision-Based Learning from Demonstration System for Robot Arms

March 2022

This paper presents a learning from demonstration (LfD) robotic system to provide a more intuitive way for robots to efficiently perform tasks through learning from human demonstration on the basis of two major components: understanding through human demonstration and reproduction by robot arm. To understand the human demonstration, we propose a vision-based spatial-temporal action detection method to detect human actions that focuses on meticulous hand movement in real-time to establish an action base. An object trajectory inductive method is then proposed to obtain a key path for objects manipulated by the human through multiple demonstrations. In robot reproduction, we integrate the sequence of actions in the action base and the key path derived by the object trajectory inductive method for motion planning to reproduce the task demonstrated by the human user. Because of the capability of learning from demonstration, the robot can reproduce the tasks that the human demonstrated via vision sensors in unseen contexts.
World's Smallest AI Chip Invented through NTNU's Industry-Academia Cooperation

Aug. 2018

A big wave of AI has arrived with increasing demands for chips low in voltage and energy consumption. The technology is still in early development, but it has the potential to become a big business chance for Taiwan's semiconductor-related industries. Profs. Wang Wei-Yen, Chen-Chien James Hsu and Chia-Hung Yeh of National Taiwan Normal University have developed innovative design concepts and application frameworks of AI, which are applied by AVSdsp into its wafer design system. The end product is an AI chip nicknamed Mipy, smaller than one square centimeter and is the world's smallest.
Automatic Egg-Inspection System

Sept. 2017

We develop an automatic egg-inspection system which can grip fragile eggs and identify the freshness of eggs. In the hardware architecture, we utilize the proposed serial-parallel robotic arm, two pressure sensors, one electronic balance, and three webcams. The pressure sensors on the gripper make the robotic arm to grip fragile things without breaking them. The proposed system combines advantages of serial robotic arms and traditional delta robots.
Autonomous Motion Control System for a Tracked Robot

Dec. 2016

An autonomous mobility controller to perform a stair-climbing task for a tracked robot is proposed. Five modes were designed to autonomously explore and climb stairs using only depth information captured by a Kinect sensor. These modes have the advantage of smoothly and safely guiding the tracked robot to complete its tasks.
2013 Research Achievements Press Conference

May 2013

To detect a ramp and guide a tracked robot to complete the ramp-climbing task in an unknown environment, four tracked robot control modes are proposed. The modes are the exploration mode, aligning mode, calculating the tilt angle mode, and climbing mode.
2016 Robotics Competition-Delta Robot

Sept. 2016

A serial-parallel design of a modified delta robot is proposed, which SolidWorks is employed for designing the mechanics. Forward and inverse kinematics are analyzed to establish the robotic arms, and the wiring hardware system is used to control the motors.
Login
Account Name:

Password:
Research Achievement
(HOT)
NTNU Calendar
March 2022

Sun
Mon
Tue
Wed
Thu
Fri
Sat
1
2
3
4
5
6
7
8
9
10
11
12
13
14
15
16
17
18
19
20
21
22
23
24
25
26
27
28
29
30
31
* 16: University faculty review committee
* 23: College of Teacher Education Meeting
* 27: Deadline of suspension and withdrawal
* 3/28-5/8: Application for course withdrawal
* 30: Student Affairs Meeting