Menu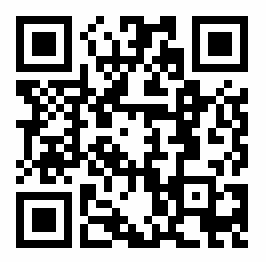 QR Code (CIR Lab Website)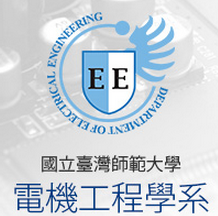 The Computational Intelligence and Robotics (CIR) Lab was established in 2007. It is jointly supervised by Prof. Wei-Yen Wang, IEEE Fellow, Prof. Chen-Chien Hsu, IET Fellow, and Prof. Hsin-Han Chiang. Research areas of the CIR Lab include intelligent systems, neural networks, fuzzy systems, evolutionary computation, digital control systems, mobile robot navigation, and robot learning from demonstration (LfD) systems.
There are currently 31 members in the CIR Lab, including 1 postdoc researcher, 6 research assistants, 2 PhD students, 12 Master students, and 10 project students. Over the past years, the CIR Lab has excellent academic performances in terms of paper publications, patents, technology transfer, industry-academy cooperation projects, government-sponsored projects, as well as technological competitions.
Over the past three years, a total of 19 projects with research funding up to 1,059,700 USD have been awarded to Prof. Wang, Prof. Hsu, and Prof. Chiang to conduct robotic projects. Currently, the CIR Lab is focusing on the design and implementation of Robot Learning from Human Demonstration (LfD) system, which is jointly supported by National Taiwan Normal University (NTNU) within the framework of the Higher Education Sprout Project by the Ministry of Education (MOE), Taiwan, and Ministry of Science and Technology (MOST), Taiwan, through Pervasive Artificial Intelligence Research (PAIR) Labs.
Over the past three years, detailed academic achievements of the CIR Lab over the last three years are listed below:
● Research projects supported by MOST: 9
● Industry-academy cooperation projects: 10
● Total research funding: 1,059,700 USD
● Patent granted: 4
● Awards received by the CIR members: 22
● Technology transfer: 1
● Journal papers published: 13
● International conference papers published: 25
● Domestic conference papers published: 5
Last News


| | |
| --- | --- |
| Date | |
| 2020/04/29 | PAIR video interviewed our research team to show research achievements and share insights into robot industry. |
| 2020/04/22 | In PAIR Labs x IAPS joint Video Conference, our research team demonstrated tracked robot and autonomous mobile disinfection device. |
| 2020/03/09 | Manager Zhao-Heng Huang and others of Vero Veria Corporation visited our laboratory. |
| 2020/03/05 | Professor Wei-Yen Wang and Professor Chen-Chien Hsu visited Techman Robot Inc. with PAIR CEO Po-Chi Hu and others. |
| 2020/02/21 | Varmeego Limited negotiated for tracked robot with cross-floor function and intended to apply our robot to monitoring system of indoor mobile service robot. |
| 2020/01/17 | Deputy Section Manager Hiroshi Morita of Osaka University visited our laboratory. |
Login
Account Name:

Password:
Research Achievement
(HOT)
NTNU Calendar
July 2020

Sun
Mon
Tue
Wed
Thu
Fri
Sat
1
2
3
4
5
6
7
8
9
10
11
12
13
14
15
16
17
18
19
20
21
22
23
24
25
26
27
28
29
30
31
* 6: First day of summer vacation
* 6-10: On-line course add/ drop for summer programs of the MDCEP
* 10: Grade submission deadline for spring 2020
* 24: Extension deadline for grade submission
* 31: Master's/ Doctoral thesis defense ends