Menu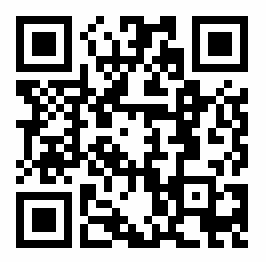 QR Code (CIR Lab Website)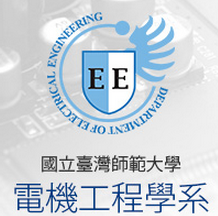 Last News


| | |
| --- | --- |
| Date | |
| 2021/12/15 | Automation Taipei 2021, Venue: Taipei Nangang Exhibition Center, Hall 1 & 2 |
| 2021/09/28 | AI Meetup @ NTNU, Date: 2021/09/28 (14:00 pm - 16:30 pm) |
| 2021/09/15 | The AI Matchmaking Workshop, Venue: Cloud Computing and IoT Association in Taiwan (CIAT) |
| 2021/06/25 | Congratulations on our research intern admission by University of California, Berkeley. |
| 2021/04/27 | PAIR Q1 AI project meeting, Venue: National Chiao Tung University |
| 2021/04/14 | 2021 Autotronics Taipei, Venue: Taipei Nangang Exhibition Center, Hall 1 |
| 2021/03/23 | 2021 Smart City Summit & Expo, Venue: Taipei Nangang Exhibition Center, Hall 2 |
| 2021/02/02 | The 1st Fuzzy Theory Youth Forum, Venue: National Formosa University |
| 2021/01/20 | Presentation of Ministry of Education Talent Cultivation for Intelligent Manufacturing, Venue: National Chung Hsing University |
| 2021/01/05 | Ministry of Science and Technology (MOST) Q1 AI project result presentation, Venue: National Chiao Tung University |
The Computational Intelligence and Robotics (CIR) Lab was established in 2007. It is jointly supervised by Prof. Wei-Yen Wang, IEEE Fellow, and Prof. Chen-Chien Hsu, IET Fellow. Research areas of the CIR Lab include intelligent systems, neural networks, fuzzy systems, evolutionary computation, digital control systems, mobile robot navigation, and robot learning from demonstration (LfD) systems.
There are currently 16 members in the CIR Lab, including 1 postdoc researcher, 1 research assistant, 2 PhD students, and 12 Master students. Over the past years, the CIR Lab has excellent academic performances in terms of paper publications, patents, industry-academy cooperation projects, government-sponsored projects, as well as technological competitions.
Over the past three years (2019/01-2021/12), a total of 8 projects with research funding up to 37,000,000 NTD have been awarded to Prof. Wang and Prof. Hsu to conduct robotic projects. Currently, the CIR Lab is focusing on the design and implementation of Robot Learning from Human Demonstration (LfD) system, which is jointly supported by National Taiwan Normal University (NTNU) within the framework of the Higher Education Sprout Project by the Ministry of Education (MOE), Taiwan, and Ministry of Science and Technology (MOST), Taiwan, through Pervasive Artificial Intelligence Research (PAIR) Labs.
Over the past three years (2019/01-2021/12), detailed academic achievements of the CIR Lab over the last three years are listed below:
● Research projects supported by MOST: 8
● Industry-academy cooperation projects: 6
● Total research funding: 37,000,000 NTD
● Patent granted: 3
● Awards received by the CIR members: 9
● Journal papers published: 13
● International conference papers published: 27
● Domestic conference papers published: 10
Login
Account Name:

Password:
Research Achievement
(HOT)
NTNU Calendar
July 2023

Sun
Mon
Tue
Wed
Thu
Fri
Sat
1
2
3
4
5
6
7
8
9
10
11
12
13
14
15
16
17
18
19
20
21
22
23
24
25
26
27
28
29
30
31
* 3: First day of summer programs of the MDCEP
* 3-7: On-line course add/drop for summer programs of the MDCEP
* 31: End of the spring semester